Details
Write a comment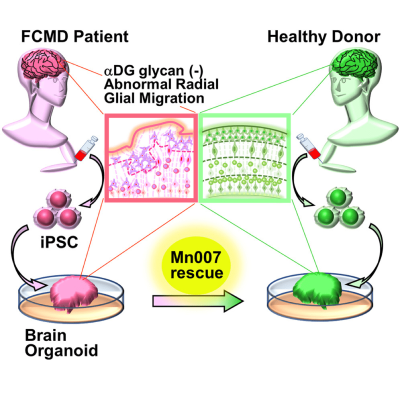 Scientists rescue Fukuyama congenital muscular dystrophy-related brain defects in a new organoid model developed using stem cells from affected patients
Fukuyama congenital muscular dystrophy (FCMD) is a severe genetic neuromuscular disorder affecting the eyes, brain, and muscles. FCMD is caused by mutations disrupting the glycosylation (addition of sugars) of α-dystroglycan (αDG)—a protein required for maintaining muscle integrity. During fetal development, the lack of glycosylation destroys αDG function, leading to severe muscular dystrophy, intellectual disabilities, seizures, and insomnia. Infants born with FCMD have low life expectancies, and patients typically do not survive into their 20s. Despite this, no cure for FCMD has been discovered yet, partly owing to the unavailability of appropriate animal models for research.
In a recent breakthrough, scientists from Japan and the USA have developed the first human disease model of FCMD using stem cells from a patient with FCMD. Their study, published in the peer-reviewed journal iScience, describes the effectiveness of a small compound called Mannan-007 (Mn007) in reducing FCMD-related defects in this model.
For Dr. Mariko Taniguchi-Ikeda, Assistant Professor at the Fujita Health University Hospital and also the lead investigator on this study, finding a cure for FCMD has been a life-long mission. She says, "Having worked with patients with FCMD for more than 20 years, I understood the importance of attempting to cure this disease. But first, we needed a better model to study FCMD in the laboratory."
To solve this problem, Dr. Taniguchi-Ikeda's team transformed pluripotent stem cells derived from an FCMD patient into skeletal muscle and "brain organoids"—artificially grown miniature organs resembling the brain. "Using a brain organoid model derived from pluripotent stem cells, we showed the restoration of defects in the radial architecture of neurons and cortical plate organization of Fukuyama muscular dystrophy," explains Prof. Takashi Aoi from Kobe University, who collaborated with Dr. Taniguchi-Ikeda on this study.
The brain organoids successfully mimicked the features of FCMD, including the low levels of αDG glycosylation. They also showed impairments in neuronal migration—a process crucial for normal brain development—owing to a disorganized arrangement of guiding cells called radial glia. This new fetal human brain model of FCMD was therefore superior to animal models, which do not fully reproduce FCMD-like brain anomalies.
Encouraged by the successful development of this model, the team set out to test potential treatment options for FCMD. In particular, they investigated whether the small compound Mn007 could reduce the FCMD-like defects observed in the organoids. Dr. Taniguchi-Ikeda explains, "Because of gene mutations, the multi-step process of αDG glycosylation is impaired in FCMD. We hypothesized that the addition of a molecule like Mn007 that can promote αDG glycosylation would rescue the defects observed in FCMD."
To their delight, their hypothesis was validated. They observed that Mn007 could restore the levels of αDG in both the muscle and brain models tested. Further, brain organoids treated with Mn007 showed partial improvements in radial glial architecture and neuronal migration, resulting in fewer development defects. Their findings therefore highlighted the importance of αDG glycosylation in regulating these processes and demonstrated the potential of Mn007 and similar molecules in therapies for FCMD and related diseases.
This study from Dr. Taniguchi-Ikeda and her team brings a ray of hope for thousands of potential parents worldwide, and especially in Asia, where most cases of FCMD are encountered. "Mn007 can cross over from the blood into the brain. Therefore, it could be a viable prenatal option for restoring normal neuronal migration in patients with FCMD and other diseases caused by glycosylation defects in αDG and reducing their brain-related symptoms. This is an exciting opportunity for clinical translation down the road," comments Prof. Bennett G. Novitch from the David Geffen School of Medicine at the University of California, who also contributed to this study. His co-author, Dr. Momoko Watanabe from the University of California, Irvine, adds that their findings also offer a valuable opportunity for delineating the molecular mechanisms that lead to migration defects caused by the lack of αDG glycosylation in FCMD.
Overall, the findings of this study are an important landmark in the quest to tackle diseases like FCMD. And while a cure could still be years away, thanks to Dr. Taniguchi-Ikeda and her team, the future of therapies targeting FCMD and other related diseases now looks brighter than ever.
Source: News Release
DOI: https://doi.org/10.1016/j.isci.2021.103140
Details
Write a comment
ICNA
Updated
October 11, 2021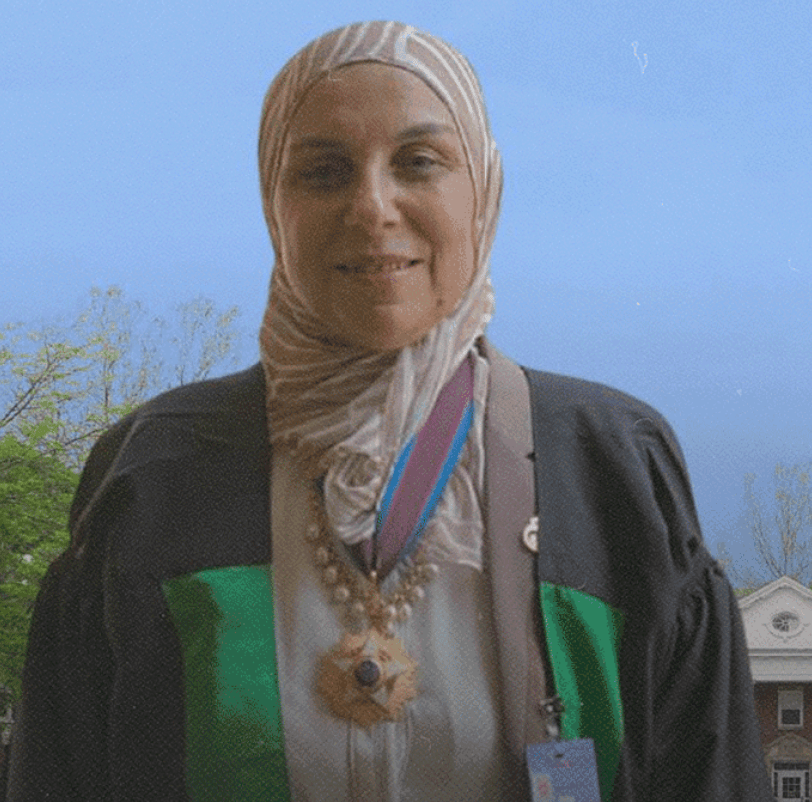 Maha S. Zaki, MD, PhDA study published in The New England Journal of Medicine details how researchers discovered a previously unknown genetic disorder that affects prenatal development in children and identified a potential cure.
Through a worldwide collaboration, Researchers have identified children from Egypt, India, United Arab Emirates, Brazil, and USA who have all showed similar symptoms and had DNA mutations in the same gene. They have called the disorder Zaki syndrome, after co-author Maha S. Zaki, MD, PhD, of the National Research Center in Cairo, who first noticed it. The syndrome affects prenatal development of several organs of the body, including eyes, brain, hands, kidneys and heart, and can result in lifelong disabilities. The Egyptian Society of Pediatric Neurological and Psychological Diseases has awarded Dr.. Maha Saad Zaki with the Scientific Excellence Award.
Whole genome sequencing studies have shown that these children have mutations in the gene "WNT-less', abbreviated WLS. The WLS gene controls the level of signaling of a hormone-like protein called WNT (pronounced wint). Searching a database of more than 20,000 families with children with neurodevelopmental disorders, the researchers identified 10 people from five unrelated families that had homozygous mutations in WLS.
The researchers generated stem cells and mouse models for Zaki syndrome and treated the condition with a drug called CHIR99021, which boosts Wnt signaling. In each mouse model, they found CHIR99021 boosted Wnt signals and restored development. The mouse embryos grew body parts that had been missing, and organs resumed normal growth. According to Joseph G. Gleeson, MD, the Rady Professor of Neuroscience at the University of California San Diego School of Medicine and director of neuroscience at Rady Children's Institute for Genomic Medicine , it might be "just a matter of time" until CHIR99021 can be used to treat Zaki syndrome regularly.
References: Chai G, et al. N Engl J Med. 2021;doi:10.1056/NEJMoa2033911.
Details
Write a comment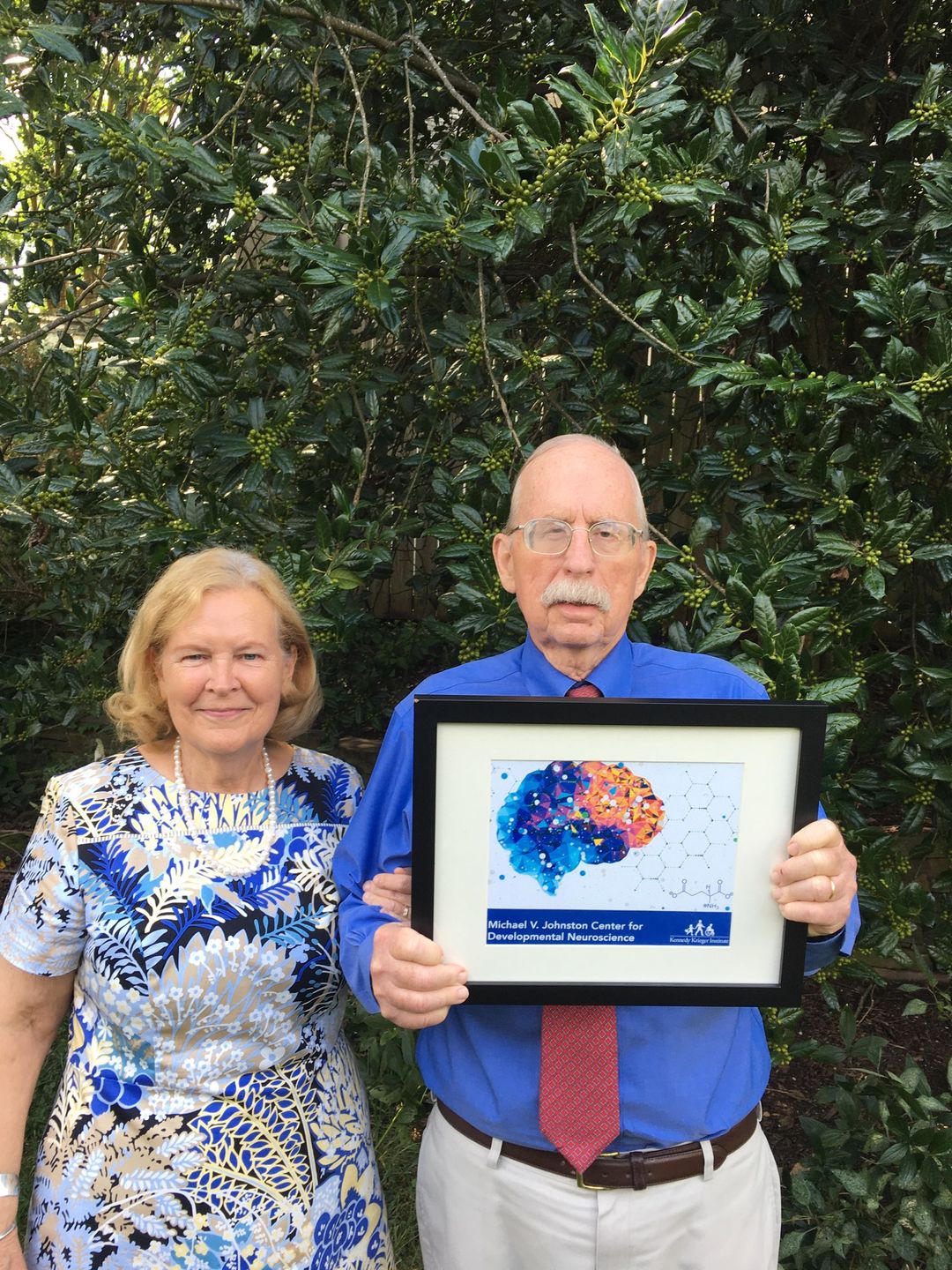 Kennedy Krieger Institute celebrates Dr. Michael V. Johnston's career, as they announce the new Michael V. Johnston Center for Developmental Neuroscience at Kennedy Krieger Institute. Dr. Johnston is a role model for many physicians and scientists across the globe and an international icon in developmental neuroscience. The ICNA community extends their hearty congratulations to Dr Johnston on this occasion.
Education
Dr. Johnston attended Franklin and Marshall College before going on to medical school at the University of Pittsburgh, from which he graduated cum laude in 1971. His post-doctoral training at the Johns Hopkins Hospital included work in pediatrics, neurology, pharmacology and pediatric neurology. After teaching positions and research work at the University of Michigan Medical School and University of Michigan Hospitals, Dr. Johnston returned to Baltimore in 1988. Today he is the senior vice president and chief medical officer at Kennedy Krieger Institute, as well as director of both Kennedy Krieger Institute's Division of Neurology and Developmental Medicine and the institute's neuroscience laboratory. Dr. Johnston is an attending physician at both Johns Hopkins Hospital and Kennedy Krieger Children's Hospital.
Research
Dr. Johnston and his group, including Drs. Mary Blue, Mary Ann Wilson and Alec Hoon, perform clinical and basic laboratory research focused on developing therapies to reduce brain injury in infants and children as well as to promote recovery by enhancing brain plasticity. His laboratory was one of the first to describe the mechanisms through which the neurotransmitter glutamate triggers brain injury from lack of oxygen, trauma and other insults. If administered early enough, drugs that block the effects of glutamate on one of its receptors called the NMDA receptor can totally prevent brain injury in infants.
His group also recognized that the major role that glutamate plays in injury during development is related to the important role it plays in normal development. During development, glutamate released from nerve terminals helps to refine the synaptic connections that link neurons into circuits. These mechanisms are enhanced during development to shape circuits in response to environmental stimuli and formation of memories, a process called "neuronal plasticity." When the brain is injured, these circuits can be damaged by too much glutamate, much like a computer's chips can be damaged by a power surge during a thunderstorm.
Because injury and plasticity are two sides of the same processes in brain development, Dr. Johnston's research has grown beyond mechanisms of injury into processes that control brain plasticity. For example, he studies how the cerebral cortex is reassigned in response to injury, which is the major mechanism for recovery of function from stroke and other disorders. Even learning and long-term memory are based on these same mechanisms, since it depends on neurons exciting each other with glutamate and changes in synaptic connections. Numerous disorders associated with intellectual disabilities are caused by genetic flaws in these systems, and Dr. Johnston recently completed a project focused on a defect in a neuronal signaling process involved in a form of X-linked intellectual disability.
Dr. Johnston's initial pursuit of ways to reduce brain injury in infants and children with medications has led to a broader understanding of processes involved in plasticity and recovery from injury. The immature brain's glutamate signaling system, which is enhanced compared to the adult in order to shape its complex neuronal circuitry, proves to be its "Achilles' Heel" when it is injured. Accordingly, Dr. Johnston's research has proved to be relevant to a broad range of neurodevelopmental disabilities including cerebral palsy, intellectual disabilities, genetic metabolic disorders, and epilepsy as well as brain injury from lack of oxygen and trauma.
Details
1 Comment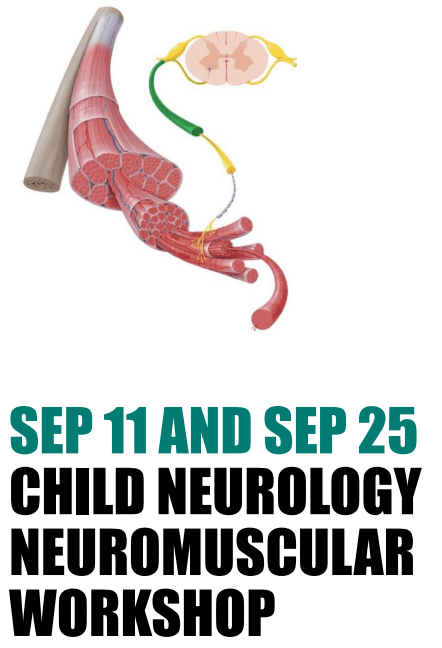 The CNS-ICNA supported Pediatric Neurology virtual course spanning over the next 4 months, mainly for Asia region is being hosted by Lahore, Pakistan. The upcoming Neuromuscular workshop is on Sep 25, 2021. Saturday 5-8 PM PKT.
EMG/ NCS /EP Hands-on workshop on Electromyogram (EMG), Nerve conduction studies (NCS), and Evoked Potentials (EP). Participants will learn about practical approaches to these neurophysiological testing, including discussion about Technical aspects, indications, interpretations, and limitations. This workshop will be suited for Neurologists, Child neurologists, neurophysiologists, nurses, and technicians.
Download Flyer161.31 KB23/09/2021, 08:25
Registration link: https://duke.zoom.us/j/96844684717

Details
1 Comment

The ICNA extends their hearty congratulations to Dr Pratibha Singhi, Secretary General & President-Elect on her being awarded the 14th Dr K.C Chaudhury Oration Award 2021.
Dr Pratibha Singhi is Director Pediatric Neurology and Neurodevelopment, Medanta, Gurgaon and Former Head & Chief Pediatric Neurology, and Neurodevelopment Department of Pediatrics, PGIMER, Chandigarh, She was also Chief Consultant Rehabilitation Centre for Disabled children, Chandigarh. She has worked as Consultant Pediatric Neurologist–at The Great Ormond Street Hospital, London, UK in 2005 and 2008. Her main Research interests are in neurodevelopmental disorders, CNS infections and epilepsy.
She has published over 460 research papers, 3 books and is on the Editorial Board of several National and International journals. She has delivered over 450 invited talks in National and International conferences. She has received several gold medals, research awards and orations including President of India medal and life time achievement oration of the AOCN. She has received several international fellowships and has been a Visiting Professor to many Universities in India, USA, Spain, UK, Sweden. She is the current Secretary General of the International Child Neurology Association and National Delegate of the Asian Oceanian Association of Child Neurology .