Details
Write a comment
ICNA
Updated
February 10, 2023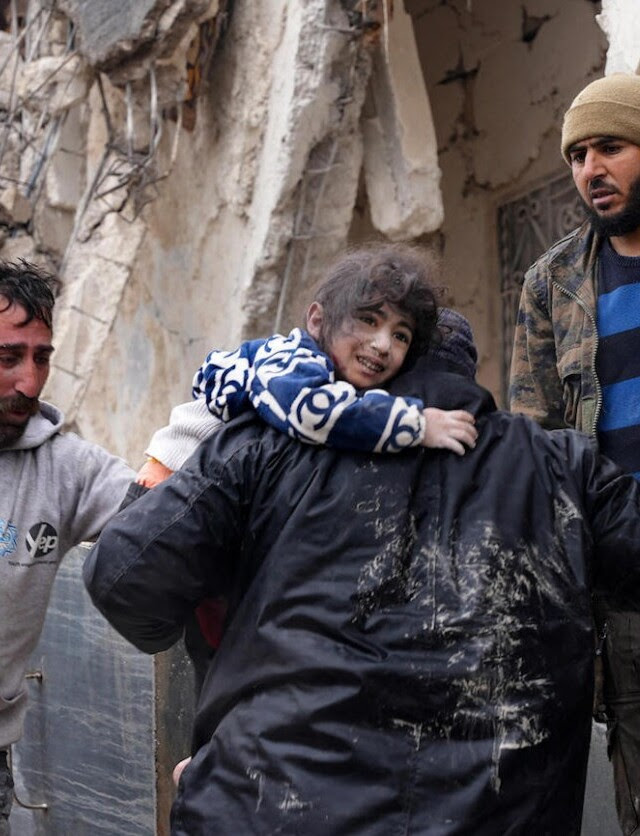 At least two powerful earthquakes struck in southern Turkey and northern Syria in the early hours of Feb. 6. At least 6,200 people have been killed with thousands more injured. The real death toll and impact of the disaster, however, remains to be seen as emergency services race to rescue families and children trapped beneath the rubble.
The ICNA stands in support of the children, their families, our colleagues and others who have been affected by this natural disaster. We will never forget the warm Turkish hospitality we experienced during our recent ICNA congress 2022 in Antalya from the members of the Turkish Child Neurology Association. In solidarity, we offer our support to our many friends and colleagues and their families as well as to the vulnerable children they care for at this very sad and critical time of suffering and hope for the minimum of loss.
Read more: Support the children and their families impacted by the Earthquake in Türkiye & Syria
Details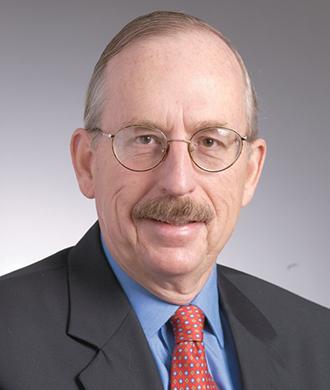 Write a comment
ICNA
Updated
October 16, 2022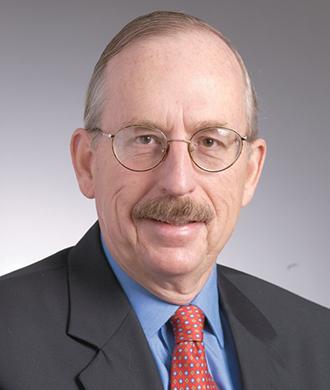 I am deeply saddened to learn that Michael V Johnston MD. Professor Emeritus of Pediatrics and Neurology at the Johns Hopkins University School of Medicine and former Chief Medical Officer and Executive Vice President at the Kennedy Krieger Institute, Baltimore, passed away on July 30, 2022. Dr Johnston (Mike) was a very active and cherished member of the ICNA and served on the executive board for two terms. He was a brilliant academician and researcher and his seminal work on the role of glutamate and excitotoxicity in hypoxic ischaemic injury and its effects on the developing brain is well known internationally. A great mentor, he was very supportive and patient, and was admired by all his mentees. He collaborated with clinicians and researchers and continued to treat patients with complex neurological disorders.
Along with his friend and colleague, Dr Gary Goldstein, he spearheaded the Kennedy Krieger Institute for 31 years, into an Institution known for cutting edge research and for providing state-of-the-art management to children with neuro-developmental disorders. He published hundreds of research papers and gave numerous invited lectures across the world. He received several awards and honours including the Frank Ford Lecture award of the ICNA (2016), the Blum/ Moser Endowed Chair for Paediatric Neurology at the Kennedy Krieger Institute and the Bernard Sachs Award from the Child Neurology Society.
I had the privilege of being one of the many people whose lives he touched. I was closely associated with him since 1991 when I worked with him at the Kennedy Krieger Institute. Subsequently he visited our Institution -The Post Graduate Institute for Medical Education and Research Chandigarh, India, as a visiting Professor and an invited speaker periodically. He had qualities of the head and heart both! Despite his several professional accomplishments, he was such a humble, caring, and friendly person and a truly devoted family man. Both, he, and his wife Sally, loved music, hosted many friends, and went out of their way to help people. He is survived by his loving wife Sally, three sons and their wives, and eight lovely grandchildren. Mike will be missed not only by the ICNA community, but by Paediatric Neurologists all over the world.
Pratibha Singhi
Secretary and President Elect
ICNA
Also see:
Details
1 Comment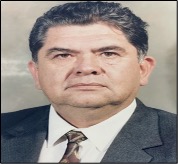 It is with great sadness we share that Alcy Torres Catefort Sr, MD, father of our esteemed colleague Dr. R. Alcy Torres, a global health leader himself, died January 9, 2022, at home. He was 84.
Born in Ecuador, Dr. Torres received his MD from Universidad Central del Ecuador. He completed his residency in Pediatrics at Children's Hospital of Paris (Necker-Enfants Malades) in 1968 and obtained additional training on Neonatology at the Mexican Institute of Social Security (IMSS) in Mexico. Dr. Torres's career began with his service long before becoming a pediatrician. He was an intern at Hospital Baca-Ortiz (Children's Hospital of Quito), where he acquired excellent experience for several years which became the base of his pediatric knowledge. After becoming a pediatrician, he joined the Carlos Andrade Marin Hospital (HCAM) in Quito, Ecuador, in 1972, where he subsequently became the founder and Director of the Pediatric Emergency Department, Pediatric Critical Care, and General Pediatrics.
Although Dr. Torres continued as Director of Pediatrics, he dedicated himself to Pediatric Neurology, a specialty that he practiced until his retirement in 2010 at the age of 72. During his tenure, the Pediatric Service became a Department with the highest complexity level of care for pediatric referrals nationwide. When the social security law extended health coverage to workers' children and native Ecuadorians, Dr. Torres saw the need to expand the Pediatric Ward, and he developed a Pediatric Specialties Ward. He also developed a hospitality program that offered hospitality and food to families coming from long distances and requiring lengthy hospitalizations due to malaria, complicated meningitis, trauma, and cancer.
From his early years in medical school, Dr. Torres became involved in teaching, as Instructor of Anatomy, and after his graduation, he joined the Faculty of the Universidad Central del Ecuador, School of Medicine, in the area of Pediatrics. He was asked to develop the Pediatric Neurology program, the first in the country and shortly after, he wrote the Pediatric Neurology book, known as the "Red Book." He quickly moved up through the academic ladder to become Professor of Pediatrics and Chairman of the Department of Pediatrics.
Dr. Torres's scientific contributions and research interests as a pediatrician were to develop an alternative method for infant rehydration, gut repair, and early feeding with the "Soup de Carrot." In the field of Pediatric Neurology, he focused on the study of neonatal encephalopathy, with several publications like the study of 1100 newborn babies with hypoxic ischemic encephalopathy, later included in his textbook of Pediatric Neurology Emergencies. In addition, Dr. Torres authored many publications during his scientific prolific career and several leading editions of his books on Pediatric Neurology.
Dr. Torres was greatly appreciated by his students and staff in general. His teaching style reached their hearts and was characterized by motivating them to improve. Besides scientific teaching, he shared his experiences of living in France and the ways to overcome the obstacles that life presents us all. Throughout his career, Dr. Torres received countless honors and accolades for his accomplishments and innovative program development. He initiated and oversaw programs to improve health outcomes for children with dehydration and hypoxic-ischemic injury and helped establish clinics providing specialized services to Ecuadorian minorities. Dr. Torres was a lifelong champion of Pediatric Emergency and Pediatric Neurology. In addition, he volunteered for more than 30 years caring for sick orphan children at Hogar del Nino, San Vicente de Paul, in the south of Quito, an area of extreme poverty.
Dr. Torres was a seminal force in academic medicine at the local, national, and international levels. He was President of the Ecuadorian Pediatric Society, President of the Academia Iberoamericana de Neurologia Pediatric Congress, member of the French Pediatric Society, and member of the Asociacion Latinoamericana de Pediatria, Executive Board in Neurology. He met AAP President Dr. Errol Alden in Rio de Janeiro during an IPA meeting to discuss how to improve medical education in our hemisphere, which led to formal education on NALS and later on PALS in many countries in Latin America. Dr. Torres's guidance and passionate support for his students, trainees, and junior faculty helped mold countless generations of pediatricians in Ecuador. In each domain of service, he insisted on excellence and purpose, always demanding attention to the health and dreams of the neediest among us.
Dr. Torres had many and varied interests beyond medicine. He had a deep knowledge and passion for reading and music. He enjoyed traveling to the mountains and spending time with friends and family. He and his beloved wife Gladys Guerrero had three children, Alcy, Gladys, and Edmundo, all physicians with specialties in Pediatric Neurology, Ophthalmology, and Internal Medicine, respectively.
Dr. Torres will be remembered for his love for his family and friends, for his warmth and good humor, for his unusual combination of humility and dignity, for his unfailing curiosity in all things, and always, for his sense of style. The services were private. A celebration of Dr. Torres's life will be held at a later date. Our sincere condolences to Dr. Torres's family, friends, and colleagues and, particularly, to Alcy, his older son, who follows in his father's steps in Boston and is an esteemed member of the ICNA.
Originally published in the AAP Section of Global Health Newsletter
Details
Write a comment
The International Child Neurology Association (ICNA) invites "letter of intent" from interested parties to enter the bidding to host the International Child Neurology Congress in 2026.
Bidders are invited to send a "letter of intent" (not more than a short paragraph from the main coordinator or organizing scientific society (not the conference organising team) to the ICNA office (office@icnapedia.org) with the Secretary of ICNA in copy (secgen.icna@gmail.com)
The ICNA Executive Board will select bidders who would be invited to submit a full proposal. This would be guided by the previous geographical representation, and capacity of the meeting to reach the maximum number of physicians and allied professionals interested in child neurology. Successful bidders will be informed by April 30 2022
More information related to the bid process and guidelines can be downloaded here- Bids_guidelines_for_2026_ICNC.pdf
Important Dates
Letters of intent : March 31st 2022
Bidders informed if selected to complete full bid application : April 30 th 2022 ·
Bidders submit full proposal : July 31st 2022 ·
Bidders present formal presentation to the EB in Antalya: October 3 rd 2022
Upcoming ICNC´s
2022 Antalya, Turkey - Western Asia
2024 Cape Town, South Africa - Africa
The International Child Neurology Congresses (ICNCs) are held biennially by the International Child Neurology Association. The Congresses are a wide platform of exchange in the fields of research, education and practice in child neurology.
Details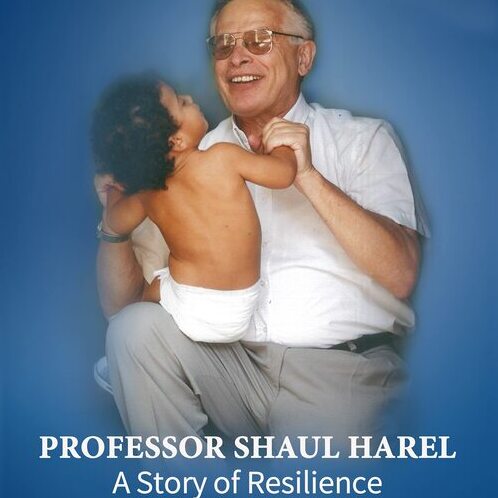 Write a comment
ICNA
Updated
November 16, 2021
A Child without A Shadow The moving story of Professor Shaul Harel's life from darkness to light, from Holocaust survivor to world expert in pediatric neurology and child development.

Read more: A Child Without a Shadow: A Memoir of a Holocaust Survivor and a World Famous Doctor