Linda Joanna DE MEIRLEIR [1954-2018]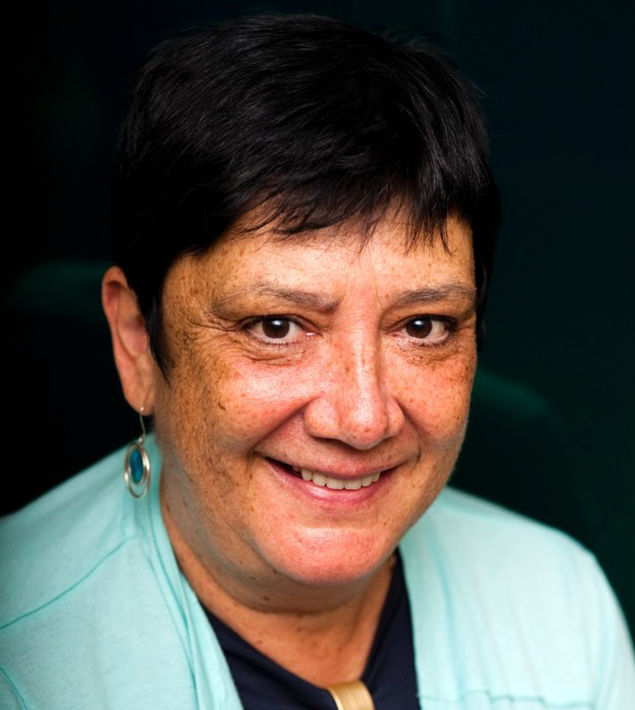 It is with the deepest sorrow that I announce our much loved ICNA Executive Board member and highly esteemed friend and colleague, Dr. Linda De Meirleir, passed away Oct. 31, 2018, after a long and courageous battle with illness.
She was born in Antwerp, Belgium, March 13th, 1954 and was happily married to Jacques, with two children, Laura and Ben.
Dr. De Meirleir obtained her medical degree at the Vrije Universiteit Brussels in 1979. She became a specialist in Neuropsychiatry in 1984 and Paediatric Neurology in 1997. From 1984 – 1985 she was a Clinical Fellow in Paediatric Neurology, at the Hospital for Sick Children, University of Toronto, Canada and then received a Foreign Research Fellowship Award from the Hospital for Sick Children Foundation 1985 -1986. She subsequently obtained her Ph.D. in Medical Sciences under the supervision of Professor Brian H. Robinson for her thesis: "Pyruvate dehydrogenase E1-alpha deficiency – a molecular and clinical study" in 1993 after successfully cloning and characterizing the Pyruvate Dehydrogenase E1-alpha subunit.
Linda served as the current Professor and founder and Head of Paediatric Neurology and Metabolic Diseases at the University Hospital of the Free University of Brussels (UZ Brussel, VUB) since 1987. She was a highly energetic and dynamic team builder and spearheaded the development of the multidisciplinary Centers for Developmental Disorders, Metabolic Diseases, Neuromuscular Diseases and a clinic for Learning Disabilities in addition to general Pediatric Neurology, expanding her Division from a staff of two to 40 members. Linda was also Director of the Brussels Neonatal Screening Center from 2012 and Director of Rare diseases UZ Brussel from 2017. She consulted monthly at the Centre Hospitalier de Luxembourg and regularly visited the Neuropediatrics Division in Bucharest, Romania, where she provided expertise in the diagnosis and management of metabolic disorders.
Her main scientific activities involved the intensive investigation of inborn errors of metabolism resulting in congenital lactic acidoses syndromes including the clinical, biochemical and molecular aspects of mitochondrial respiratory chain defects and pyruvate dehydrogenase deficiency and also in lysosomal storage disorders in which she made seminal research discoveries. She held continued research funding from the Research Foundation-Flanders (FWO). In addition, she supervised and nurtured a generation of successful Ph.D. and MSc candidates as well as Pediatric Neurology trainees and fostered and initiated studies in cortical malformations, which was the Ph.D. thesis of Anna Jansen, who has since pursued this as her primary research career.
Linda was highly recognized for her unique expertise in Neurometabolic Diseases at both the national and international level. She was the founder and President of the metabolics.be and a long-time President of the Belgian Society of Pediatric Neurology. Her clinical and research contributions were recognized through being awarded the prestigious international Adam Barsky Mitochondrial Lectureship at the University of Toronto in 2008. She served as a member of several International Working Groups for mucopolysaccharidoses, mitochondrial disorders, urea cycle disorders, and organic acidurias to develop consensus statements and improved standards of care for newborn screening, diagnosis, management and interventional clinical trials in children with these rare disorders. She was an active member of MetabERN (European Reference Network for Hereditary Metabolic Disorders), the SSIEM (The Society for the Study of Inborn Errors of Metabolism), and an International networking member of Medicines for Children Research Network (MCRN) and the European Registry and Network for Intoxication type Metabolic Diseases (E-IMD).
At the international level, she worked from 1998 as a Board member of the European Paediatric Neurology Society (EPNS), served as Editor of the EPNS newsletter from 1999, and was the organizer and Congress Chair of the EPNS bi-annual congress held in Brussels, in September 2013 which was rated to be of the highest scientific calibre. She was elected as an Executive Board member of the International Child Neurology Association (ICNA) (2010-2014) and was subsequently elected as Treasurer of the ICNA (2014-2018). It is notably in her activities with the ICNA that she contributed significantly to the promotion of excellence in clinical care, education and research in neurometabolic disorders throughout the world. This global engagement established her numerous and enduring friendships around the globe whereby colleagues respected her clinical wisdom, kindness, and expertise. Her lectures on metabolic diseases and diagnosis and counseling around case presentations were deeply appreciated in India, China, Mongolia, Brazil, Indonesia, Russia, Estonia, Lithuania, Australia, Romania, Luxembourg, Croatia, Bangladesh, Iran, Egypt, etc.
She generated over 230 scientific publications and authored several book chapters. These included chapters in Inborn Errors of Metabolism; Handbook of Clinical Neurology; Pediatric Neurology; Acquired Brain Injury in the Fetus and Newborn; Physician's Guide to the Neurology of Hereditary Metabolic Diseases of Children; Encyclopedia of Movement Disorders; Acute Pediatric Neurology; Swaiman's Pediatric Neurology: Principles and Practice; and Current Management in Child Neurology.
Above all, Linda had a great heart and generosity of spirit that touched all of those who knew her and for whom she made the world a brighter place. She was a person of rare integrity, quiet dignity and deep humanity, which was present in all of her actions, with a vibrant creative mind which, when combined with her intense dedication, energy, and advocacy, led to her many successful altruistic endeavors. Linda is recognized internationally for her excellence as a highly gifted and compassionate clinician and inspirational teacher as well as a strong clinician-researcher who has impacted the lives of so many children and their families within Belgium and throughout the world, as well as those of her colleagues and the many trainees she has fostered.
Linda will be remembered as a remarkably courageous, dynamic, no-nonsense multitasker and as a deeply dedicated, caring and beloved colleague, mother, and wife who lived a rich life full of joy, laughter, and love. She was devoted to her family and her friends and an ardent sailor with a true 'joie de vivre'. A peacekeeper and a passionate unifier. We, and most of all her husband, children, and close friends, are heartbroken in our sorrow over her untimely loss but believe that Linda's immense contributions to Child Neurology and as a pioneer of Neurometabolic Diseases as well as her loving spirit will live onwards in her legacy.
Ingrid Tein MD
President, The International Child Neurology Association
Related Posts