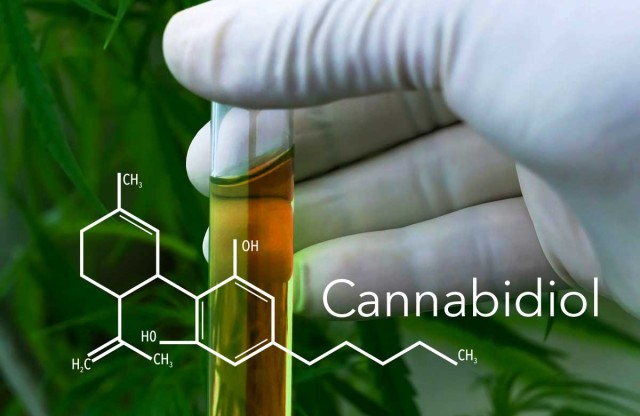 In a new study published in The New England Journal of Medicine the researchers, comparing two doses of Cannabidiol (CBD) to a placebo, reported a 41.9 percent reduction in "drop seizures" in patients taking a 20 mg/kg/d Cannabidiol (CBD) regimen, a 37.2 percent reduction in those on a 10 mg/kg/d Cannabidiol (CBD) regimen, and a 17.2 percent reduction in a group given a placebo.
The phase III trial was led by principal investigator and study first co-author Orrin Devinsky, MD, a professor of neurology, neurosurgery, and psychiatry at NYU School of Medicine and director of NYU Langone's Comprehensive Epilepsy Center.
The study included an investigational liquid, oral formulation of CBD called Epidiolex. The product is manufactured by GW Pharmaceuticals, which operates in the U.S. as Greenwich Biosciences; GW Pharmaceuticals funded the clinical trial.
The investigators enrolled 225 patients (age 2 to 55) with Lennox-Gastaut syndrome across 30 international sites in a randomized, double-blind, placebo-controlled trial to assess the efficacy and safety of two doses of CBD: Seventy-six patients received 20 mg/kg/d CBD, 73 received 10 mg/kg/d CBD, and 76 were given a placebo. All medications were divided into two doses per day for 14 weeks. The number of seizures were monitored beginning four weeks prior to the study for baseline assessment, then tracked throughout the 14-week study period and afterwards for a four-week safety check.
Side effects occurred in 94 per of patients in the 20 mg CBD group, 84 percent in the 10 mg CBD group, and 72 percent of those taking placebo. Side effects were generally reported as mild or moderate in severity and those that occurred in more than 10 percent of patients included: sleepiness, decreased appetite, diarrhea, upper respiratory infection, fever, vomiting, nasopharyngitis, and status epilepticus. Fourteen patients taking CBD experienced dose-related, elevated liver enzymes that were reversible. Seven participants from the CBD group withdrew from the trial due to side effects compared to one participant in the placebo group.
A previous study led by Dr. Devinsky published in last May's New England Journal of Medicine had shown a 39 percent drop in seizure frequency in patients with Dravet syndrome. Those findings represented the first large-scale, randomized clinical trial for the compound. Open label CBD studies led by Dr. Devinsky also have shown positive results for treatment-resistant epilepsies.
In April, a U.S. Food and Drug Administration advisory panel unanimously voted to recommend approval of a new drug application for Epidiolex cannabidiol oral solution. The FDA will decide whether to approve the medication in late June.
However Dr Devinsky points out that more research remains imperative to better determine the effects of CBD and other similar cannabis-derived compounds on other forms of the disease and in more dosing regimens.
Citation: Devinsky O, Patel AD, Cross JH, Villanueva V, Wirrell EC, Privitera M et al. (2018) Effect of Cannabidiol on Drop Seizures in the Lennox-Gastaut Syndrome. N Engl J Med 378 (20):1888-1897. DOI: 10.1056/NEJMoa1714631 PMID: 29768152.
Dr. Devinsky received research funding from GW Pharmaceuticals, but no salary support outside of a one-time consulting fee for participating in the FDA advisory panel. He holds equity interests in Pairnomix, Receptor Life Sciences Rx, Tilray, Rettco and Tevard.
Source: NYU Langone Health / NYU School of Medicine Press Release