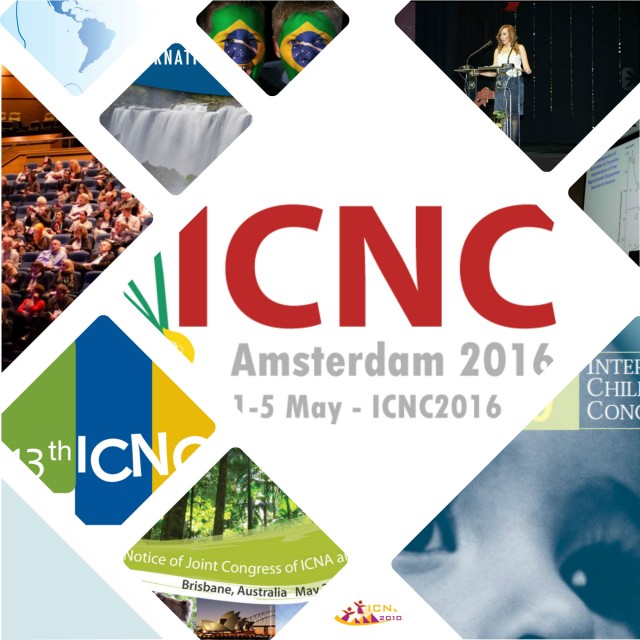 The International Child Neurology Association (ICNA) invites "letter of intent" from interested parties to enter the bidding to host the International Child Neurology Congress in 2020.Bidders are invited to send a "letter of intent" (not more than a short paragraph from the main coordinator or organizing scientific society (not the conference organising team) to the secretary of the ICNA (This email address is being protected from spambots. You need JavaScript enabled to view it. ).
The ICNA Executive Board will select bidders who would be invited to submit a full proposal. This would be guided by the previous geographical representation, and capacity of the meeting to reach the maximum number of physicians and allied professionals interested in child neurology. Successful bidders will be informed by February 28th 2016.

The Full Proposal should be
maximum 12 page text, divided into a Cover letter (ii-vii); Summary of the site / venue capacity (viii-xi); Program concepts (xii-xiii); Budget (xiv-xv)
Cover Letter should include
Members of the team (local scientific committee, conference management team and other key supporters (such as collaboration with other societies))
Motivation for bringing meeting to centre based on scientific, location and capacity merit
Acceptance of working with the ICNA PCO and agreeing to recruit a local but separate firm to undertake a financial audit at completion of congress activities.
Conflict of interest statement e.g. the bidder is a member of the Executive Board and agrees to excuse themselves from the discussion and voting process
Statement to ensure that ICNA will be informed of the source of sponsors to avoid conflict between the local organising committee and ICNA e.g. a company promoting some treatment with which the ICNA does not want to be associated. The resolution of this issue should be made explicit.
Statement to the effect that the ownership of the data presented at the meeting is held by ICNA and will not be marketed by the local organisers. That the local organisers understand that permission will be taken from speakers prior to any uploading of their presentations onto multimedia access points e.g. ICNApedia, burnt to DVDs etc
Site/Venue should include
Details of the conference venue available (must have plenary room capacity 1500 delegates, minimum 4 break-away rooms capacity 300 delegates and 4-5 rooms capacity 100 delegates for "break-away" groups; adequate poster viewing space and room for exhibition space for sponsors)
Previous experience of group in coordinating conferences (size, number, years). Ability to use "state of the art" audio-visual services – which can record the talks into a transmissible media.
Brief summary on access to the venue (flight paths / costs, local transport and accommodation (including cheap (student) accommodation).
Other key points e.g. if safety is an issue, or health issues (malaria, yellow fever etc.), visa requirements (with a guarantee for countries affected by restricted access that those restrictions must be waived for the bid to be successful).
Program Concepts should include
Preliminary ideas about scientific program highlights and possible novelties e.g. special interest groups
Possible sites for satellite symposiums
Budget
Provisional budget based on template of range of attendance (e.g. n=700 delegates, n=1000 delegates, n=1500 delegates), and reduced rates for Resource Poor Countries, ICNA members, trainees and nurse professionals / allied health care workers. Calculation of breakeven point (number of attendees needed to make no financial loss)
Capacity for additional support (government grants, industry etc.) – possible bursaries
The Bid Book
The booklet should not include multiple letters of support from various agencies – this can be covered in the introduction letter
The booklet should not include vast amounts of tourist information – a few links are enough.
The ICNA Executive Board should be sent this text 4 weeks before final presentations and votes occur (4th April).
Bidders would be invited to present 4 years before meeting date (for 2020 this will be at 2016 Amsterdam meeting Sunday 1st May)
The presentations should include not more than 10 slides presented over 10 minutes. The summarising text would have already been submitted. 5 minutes would be allocated for questions.
Important Dates
Letters of intent to be submitted by: January 31st 2016
Bidders informed if selected to complete full bid application: February 28th 2016
Bidders submit full proposal : April 4th 2016
Bidders present formal presentation to the EB in Amsterdam at the ICNC2016 : May 1st 2016
Upcoming ICNCs
2018 Antalya, Turkey West Asia
2016 Amsterdam, Netherlands Europe


Previous ICNCs
2014 Iguaçu Falls, Brazil, South America
2012 Brisbane, Australia, East Asia / Oceania
2010 Cairo, Egypt, Africa
2006 Montreal, Canada, North America
2002 Bejing, China, East Asia / Oceania
1996 Lljubjana, Slovenia, Europe
1994 San Francisco, USA, North America
1992 Buenos Aires, Argentina, South America
1990 Tokyo, Japan, East Asia / Oceania
1986 Jerusalem, Israel, West Asia
1982 Copenhagen, Denmark. Europe
1979 Sydney, Australia, East Asia / Oceania
1975 Toronto, Canada, North America


The International Child Neurology Congresses (ICNCs) are held biennially by the International Child Neurology Association. The Congresses are a wide platform of exchange in the fields of research, education and practice in child neurology.