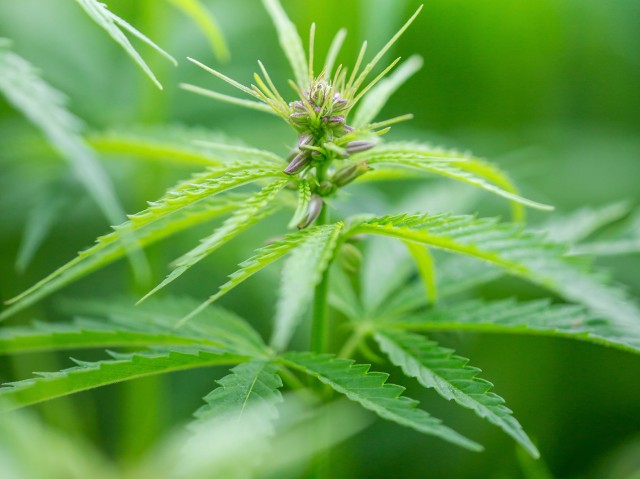 Results from open-label Expanded Access treatment programs from 16 centres presented at the 2015 American Epilepsy Society Annual Meeting in Philadelphia, show that Epidiolex, a pharmaceutical-grade, purified form of cannabidiol, is generally well-tolerated and is a promising treatment for treatment-resistant epilepsies.
Epidiolex, manufactured by GW Pharma, is a highly-standardized, plant-derived form of cannabidiol (CBD), the most abundant non-psychoactive cannabinoid derived from the cannabis plant. Anecdotal reports and animal studies in multiple species and models have shown anticonvulsant efficacy for cannabidiol in intractable epilepsies including Dravet syndrome and Lennox-Gastaut syndrome.
For the current study by Devinsky et al, children and young adults with treatment-resistant epilepsy were enrolled in a 12-week prospective observational study. During a 4-week baseline period, parents and/or caregivers of patients kept prospective seizure diaries of all countable motor seizure types.
During the 12 weeks of CBD therapy, patients received a gradually increasing dose from 2-5 mg/kg/day until intolerance occurred or a maximum dose of 25 mg/kg/day was reached. During the treatment, patients were followed up every 2 to 4 weeks with complete blood count, liver, renal function, and antiepileptic drug levels done at baseline and at 4, 8, and 12 weeks of cannabidiol therapy.
261 patients (52% male; average age 11.8 years (range = 4 mo.-41 years old; average weight = 38 kg; average concomitant AEDs = 3) received 12 weeks of CBD therapy with data available at the last group collection. 44 of these patients had Dravet syndrome and 39 had a diagnosis of Lennox-Gastaut syndrome.
Following 3 months of CBD therapy, the median overall seizure frequency reduced by 45.1% in all patients and 62.7% in those with Dravet syndrome. In patients with Lennox-Gastaut syndrome there as a 71.7% median reduction of atonic seizures from baseline. Overall, 47% of all patients had at least a 50% reduction in seizures. At 3 months, seizure freedom occurred in 9% of patients and 13% of those with Dravet syndrome. Patients taking Clobazam had a higher rate of treatment response (57%) compared to those not on Clobazam co-therapy (39%).
Safety data from 313 patients from 16 sites was available. Twelve percent (36) of patients withdrew due to lack of efficacy. Adverse events occurred in more than 10% of patients, including somnolence (23%), diarrhoea (23%), fatigue (17%), decreased appetite (17%), convulsions (17%), and vomiting (10%).
Adverse events in 4% of patients led to discontinuation of CBD therapy. Serious adverse events were reported in 34% (106) of patients, including 7 deaths that were not considered to be treatment-related. Sixteen patients (5%) had serious adverse events considered to be treatment-related, including altered liver enzymes (4 patients [pts]; all were also on valproate and clobazam), status epilepticus/convulsion (4 pts), diarrhoea (4 pts), decreased weight (3 pts), thrombocytopenia (1 pt), and others.
These results are however from an uncontrolled study, and further study is needed to confirm the the safety and efficacy of Cannabidiol. Epidiolex is now being investigated in randomized controlled studies in DS and LGS.
Oldham M et al in related study looked at the the long-term efficacy of Epidiolex in 25 patients enrolled in the Expanded Access program at the University of California San Francisco and showed a greater than 50% reduction in seizure frequency in more than one-third of patients at 3-months following CBD treatment. The seizure control was maintained by 40% of patients for the 12-month duration.
25 patients (52% female) aged 1 to 17 years were enrolled in the program between January 2014 and December 2014. Twenty-eight percent of patients had Dravet syndrome, and epilepsy with myoclonic absences (EMA), CDKL5, and Lennox-Gastaut syndrome accounted for 16% each. Therapy period and treatment amounts followed the same protocols as in the Devinsky et al study. Median percent reduction in seizure frequency was assessed at 3 and 12 months, with treatment response considered ≥50% seizure reduction.
At 3-month follow-up, 8 patients (32%) had responded to CBD; 3 were seizure-free and 5 had a ≥50% seizure reduction. At 12-month follow-up, 10 patients (40%) had a ≥50% seizure reduction; 1 patient remained seizure-free. Twelve patients discontinued CBD due to lack of efficacy, and 1 patient due to increase in seizure frequency related to CBD.
Epidiolex is an oral formulation of pure plant-derived CBD. GW Pharmaceuticals plc is undertaking a formal development program for Epidiolex in severe, drug-resistant childhood epilepsy syndromes which include two pivotal Phase 3 trials of Epidiolex in Dravet syndrome and two pivotal Phase 3 trials of Epidiolex in Lennox-Gastaut syndrome. A Phase 3 trial in Tuberous Sclerosis Complex is due to commence shortly.
Reference
Devinsky O, Thiele E, Laux L, et al. Abstract 3.397. Efficacy and Safety of Epidiolex (Cannabidiol) in Children and Young Adults with Treatment-Resistant Epilepsy: Update from the Expanded Access Program. Presented at: American Epilepsy Society Annual Meeting; Dec. 4-8, 2015; Philadelphia.
Oldham M, Sullivan J, Singhal N, Tilton N, Cilio M. Abstract 2.296. Long-term efficacy and tolerability of add-on cannabidiol for drug-resistant pediatric epilepsies. Presented at: American Epilepsy Society Annual Meeting; Dec. 4-8, 2015; Philadelphia.
Source: AES